Great Zoo Trip!
Yesterday we went to the biggest zoo in America,it's really fantastic and also educational.
The picture below is taken when we feed the giraffe.Giraffes loos very funny when you are very close to them.They have really long purple tongue and will put it out to ask for leaves.It kept licking my fingers when I feed it.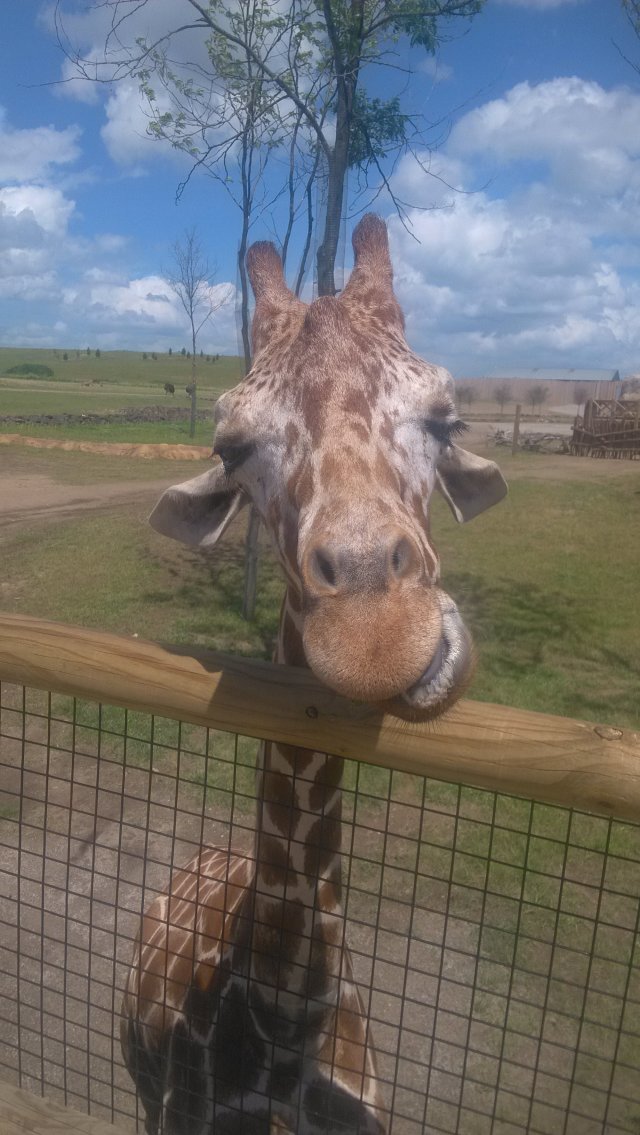 This picture is flamingos.I sensed a strong stink when I went close to them.But except for the smell,they are very cute.Long neck,long feet,red feather and funny voice.If you look a little further,they would just look like plenty of cooked meat lying on the stones.lol.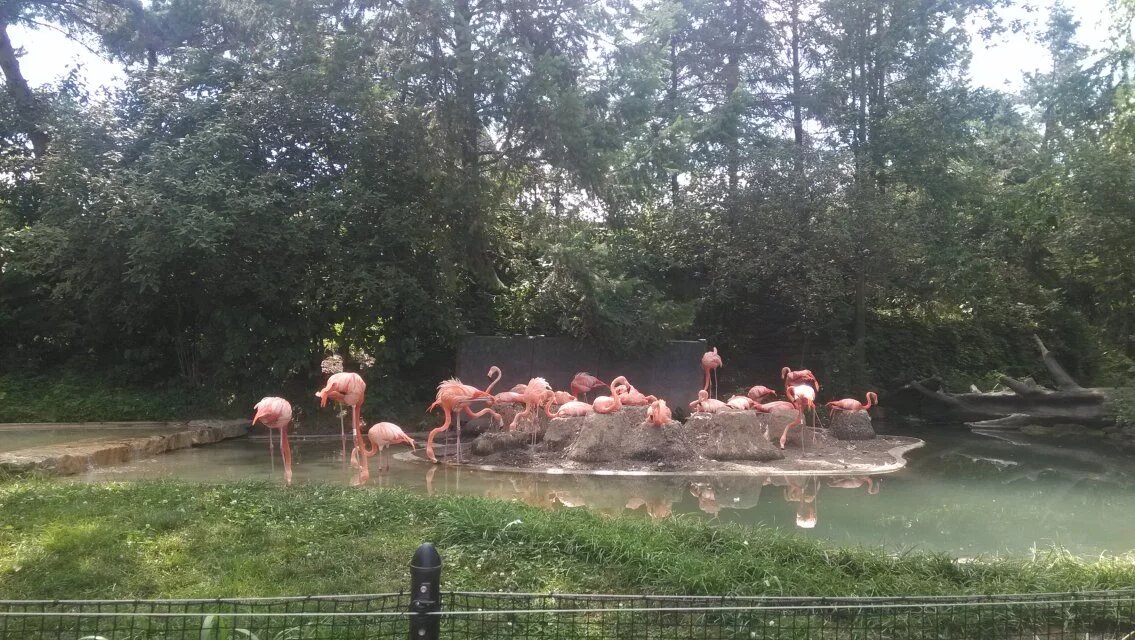 I am quite amazed at the gorillas!They act extremely likely to human beings. In this picture,it closed its eyes and seems quite enjoy the warm sunshine and soft grass field.During the time I was looking at it,it played his face,picked his nose,scratched its skins and so on.These actions are all very likely to human beings,it's so interesting and amazing!And there is a cute boy who stuck his face on the glass to look at the gorilla.They two are very close and the gorilla seems to enjoy the closeness very much.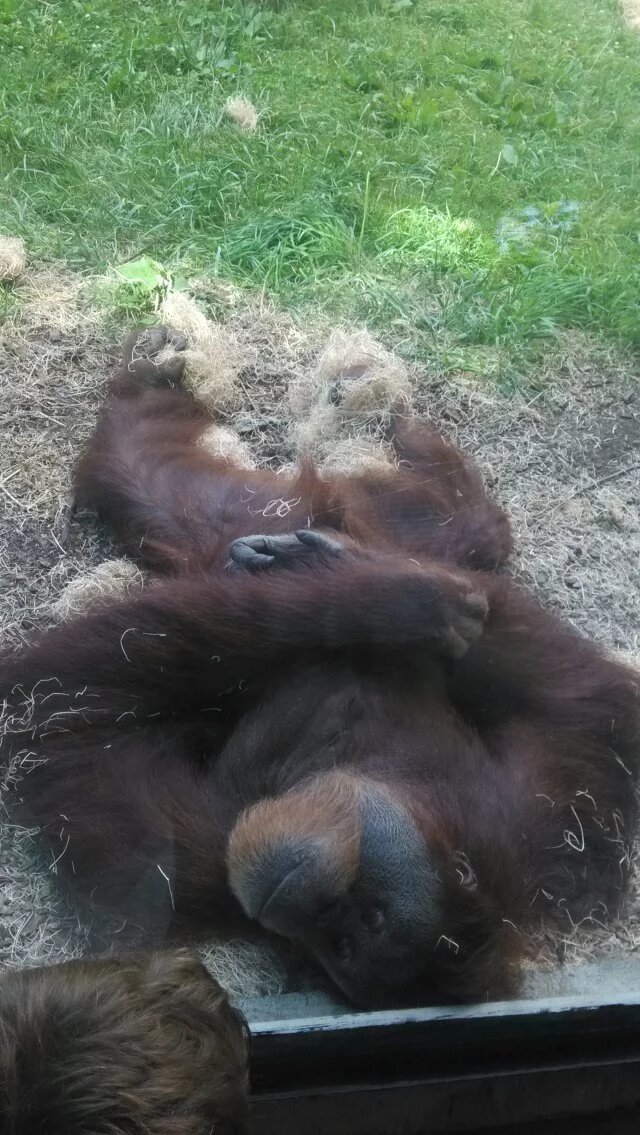 I noticed that many species are endangered during the zoo trip,which is a big fact that need to be taken seriously.Every species is amazing because all of them are perfect organism.They all come from a single cell.They have undergone great evolution and have suffered lots of horrible disasters but they finally made it and survived. Isn't it amazing?But now,their amounts are decreasing rapidly,which is related to humans' destruction to a great extent.Humans have to take the responsibilities to compensate for the bad things we have done to them and protect them from extinction.And I recommend the movie The Cove for you,it will make you burst into tears and reflect.
I am hoping for the harmonious between humans and animals.And I strongly believe it is not so far sway.